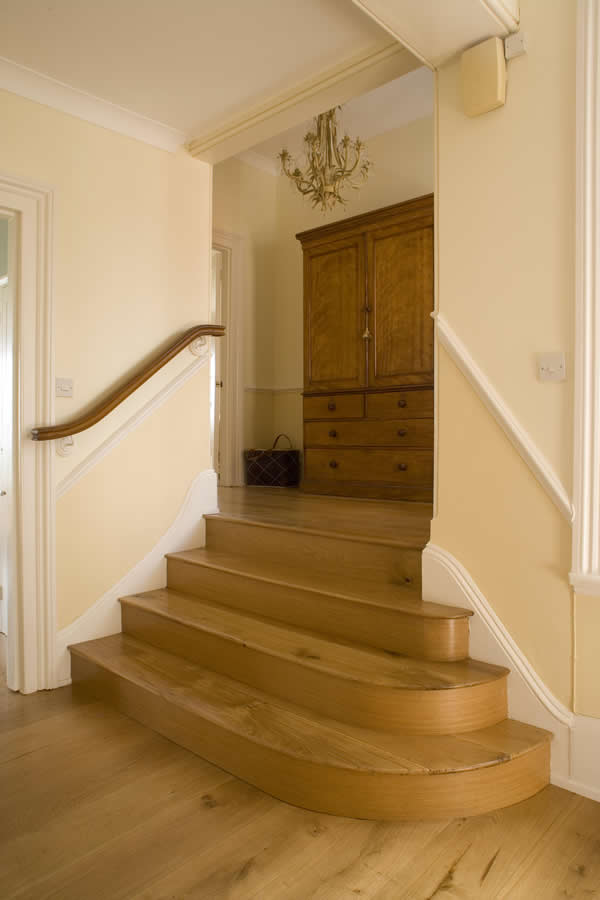 Wooden Floor Services in Kent and Sussex
We work closely with you to provide the service that you require. Your investment in a wooden floor is only the start of a life-long enjoyment.
Whether you want a new wood floor, or your existing one needs restoring, you can be assured that Sussex Wood Floors uses only the very best materials at all stages of the work.
Real Wood Floor Installation
We remove your old floor, check and make sure there are no damp or moisture problems and the sub-floor is sound, before installing your choice of wood. After sanding and preparing your new wood floor we apply three coats of specialist heavy-duty timber varnish to help your floor withstand the harshest of treatment. We will also show you or your cleaners how to care for the floor and thereby protect your investment.
Wooden Floor Restoration
As with a new installation we sand and prepare your wood floor before applying three coats of the specialist varnish.
Wooden Floor Maintenance
We can carry out annual inspections and, when necessary, renew the top layer of varnish so as to maintain a hard-wearing surface that is slip and scratch resistant. We will also advise you on care and maintenance.
Wooden Floor Sanding
We are experts in hardwood floor stripping and sanding. Using the latest in dust free technology we leave you nothing but a nicely sanded floor
"The floor in the lounge looks splendid; so when can you quote for the rest of the house" HH